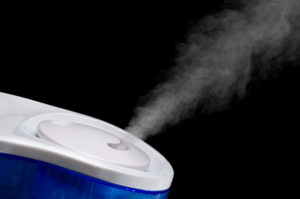 When you're suffering from fall allergies in Anton, Texas, you might experience unpleasant symptoms that cause discomfort. Certain types of trees, plants, and grass bloom during the fall season, which can cause these allergies to flare up in many local residents. Reduce allergy symptoms this fall by keeping up on regular maintenance in your home.
Keep it Clean
Allergies often worsen at night when you go to sleep. If you're constantly waking up with symptoms like congestion, a sore throat, or itchy eyes, you may need to make some changes in your bedroom. Use allergy-proof pillow cases and bedding covers to limit dust mites, pollen, and other allergens from getting into your linens. If you have curtains, consider replacing them with blinds that won't accumulate as much dust, or regularly take them down to clean them. Dust often and avoid keeping knick-knacks or piles of clutter in your bedroom.
Get an Air Purifier
Using an air purifier in your home can also help reduce indoor allergy symptoms. There are several kinds of air purifiers, but most pull air through a filter to catch dust and other allergens. You can purchase small air purifiers for use in specific rooms, like the bedroom or living room. You can also opt for a whole-home purifier that works with your HVAC system, improving the air quality throughout every room.
Regular Maintenance and Duct Cleaning
Another common cause of allergic symptoms is poor indoor air quality. It's easy to tell if your symptoms are caused by indoor air. Simply leave the house for a few hours to see if you start to feel better. Keep up on regular HVAC maintenance, including duct cleaning, to keep allergy symptoms under control.
Duct cleaning performed at least once a year can reduce contaminants in the air you breathe, lessening symptoms throughout the changing seasons. During a duct cleaning service, your technician will use a high-powered vacuum to remove dust, dirt, and debris from the ducts.
Contact BTAC (Bruce Thornton Air Conditioning) to schedule maintenance and duct cleaning at 806-589-1014.
Image provided by Shutterstock