HVAC
Residential HVAC Contractors in Lubbock, TX - Available 24/7!
With over 50 years' experience in the industry, we at Bruce Thornton Air Conditioning are proud to be among the Lubbock Area's leading comfort specialists. We're full-service HVAC contractors with the tools and expertise needed to install high-end heating, air conditioning and indoor air quality systems, and we believe in always treating our customers like family.
HVAC Sales and Installation
When it comes to heating, cooling and indoor air quality, we know that no two homes' needs are alike. Whether you're in need of a whole system for a newly constructed home or an energy-efficient upgrade over your existing equipment, we'll take the time to correctly assess the home's heating and cooling needs before moving forward. For air conditioning, that means we'll perform a load calculation; for heating systems, we'll do what's called a heat loss calculation. Either way, we'll sit down with you with the results in hand and work out exactly what's right for your home and budget.
Once we have a perfectly sized system ready to go, our technicians will work to get it up and running in your home. We're fully familiar with state and local codes as well as the manufacturer's specifications, and use that information as our minimum standard guide.
HVAC Repair and Preventive Maintenance
At BTAC, we always say that the best approach to repairs is prevention. By investing in an affordable maintenance agreement, you can take a critical step to protect your family from the inconvenience and expense of a heating or cooling issue. During each maintenance visit, we'll diagnose any small, emerging problems and fix them before they can turn into big issues. Moreover, we'll make the small calibration adjustments needed to maximize energy efficiency, saving you money right away on your monthly utility bills.
Of course, we're also fully prepared to deal with HVAC issues when they do crop up. When your air conditioner shuts down in the middle of the summer or your furnace refuses to start in late January, just give us a call and we'll be there as fast as we can. Our HVAC repair team is available 24 hours a day, 365 days a year to deal with emergency issues, and we take great pride in finishing most repair jobs in a single visit. If the damage is expensive enough to merit replacement, we'll present both replacement and repair fairly and help you understand the short-term and long-term costs.
Your Local HVAC Experts
Over the decades, we've earned our place among the Lubbock Area's best HVAC contractors thanks to our commitment to excellent service. Most of our technicians hold the industry's most important credential, NATE certification, and as a company, we're licensed by the State of Texas and recognized as an A+ business by the Better Business Bureau. Hundreds of families and businesses throughout the South Plains region swear by our top-notch services, and we'll be glad to bring all of our expertise to your next HVAC project.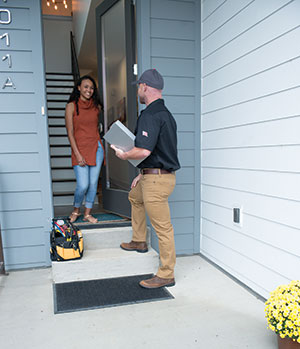 Serving Areas
We are proud to offer service to all of Lubbock, TX and surrounding areas, including:
Abernathy
Amherst
Anton
Brownfield
Crosbyton
Dickens
Floydada
Hale Center
Idalou
Lamesa
Levelland
Littlefield
Lorenzo
Lubbock
Meadow
Morton
Muleshoe
New Deal
New Home
O'Donnell
Olton
Petersburg
Plainview
Post
Ralls
Ransom Canyon
Ropesville
Shallowater
Slaton
Smyer
Southland
Sundown
Tahoka
Tokio
Welch
Whiteface
Wilson
Wolfforth
Woodrow
(806) 589-1014 - Call us today!
24-Hour Plumbing, Air Conditioning & Heating Repair
With more than 50 years' experience providing heating, ventilation and air conditioning services for residential and commercial customers, we at Bruce Thornton Air Conditioning are proud to be the South Plains TX area's comfort specialists. We specialize in system replacement, preventive maintenance and repair, all with the goal of keeping your heating, cooling, refrigeration and plumbing systems functioning at maximum efficiency.
We are your one-stop provider.
We are always at your service.
We stand behind our work.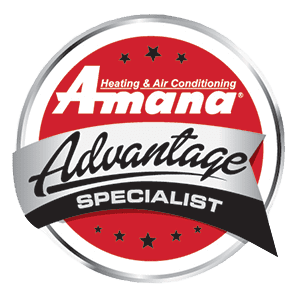 What Customers Love About Us

Open 24/7
24-hour Emergency Service Available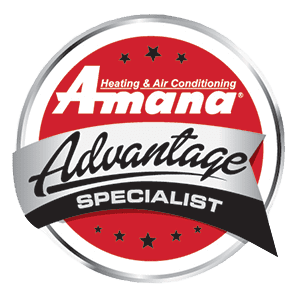 Contact Us
Bruce Thornton Air Conditioning
128 Slaton Road
Lubbock, Texas 79404
Phone
Phone: (806) 589-1014
State HVAC License: TACLA00112807C
State Plumbing License: M40449
Amana is a registered trademark of Maytag Corporation or its related companies and is used under license to Goodman Company, L.P., Houston, TX. All rights reserved.
Emergency Plumbing, A/C, & Refrigeration Repair Services in Lubbock, TX - Call Us Now!