Residential Air Conditioning
24-Hour Emergency Air Conditioning Repair & Installation in Lubbock, TX Give Us A Call Now!
There's only one way to make it through a Texas summer, and that's with terrific air conditioning. A properly functioning air conditioner makes all the difference between suffering through brutal July heat and sitting pretty at home. At Bruce Thornton Air Conditioning, we've been providing top-notch AC installation, maintenance and repair for decades, and we know just how to take care of our friends and neighbors in the South Plains of Texas.
AC Installation from BTAC
When it comes to home cooling, one size does not fit all. An air conditioner that's too small for your home will have to overwork to keep you cool, leading to increased wear and tear on the unit and reducing energy efficiency. Bigger isn't necessarily better, though; an over-sized unit will constantly cycle on and off, wasting energy and leading to uncomfortable temperature changes. That's why we start every AC installation project with a full load calculation and size your new unit based on the results.
Once we've helped you pick out an air conditioner that's right for your home and budget, our technicians will work tirelessly to install it in your house. We know the manufacturer's specifications inside and out along with local and state codes, and as far as we're concerned, those regulations are our bare minimum standard.
Air Conditioning Repair and Maintenance
If your air conditioner is slow to start in the middle of July or unexpectedly shuts down in the midst of an August heat wave, you don't just have a comfort issue; you have a safety issue. Fortunately, we at BTAC make safety our highest priority, and we'll take care of your family with 24-hour emergency repairs. Just give us a call, and we'll get there as soon as possible in a van well-stocked with parts and equipment. We'll give you an up-front price for your repair work, and we take great pride in finishing most repairs in a single visit.
Of course, the best possible approach to repairs is to prevent problems from occurring in the first place. That's why we offer preventive maintenance agreements at an affordable price. During each maintenance visit, we'll not only diagnose and repair any emerging issues but also make the small calibration adjustments needed to maximize energy efficiency and minimize wear and tear on the unit. Thus, preventive maintenance saves you money now on your utility bill and even more money by extending the effective lifespan of your air conditioner.
Our AC Team
We know you depend on your air conditioner, and we believe you should be able to depend on the professionals who take care of them as well. The majority of our technicians hold NATE certification, which is our industry's most highly regarded credential. They've been through extensive factory training and ongoing professional development to stay abreast of the latest techniques and best practices. Our team has been providing top-notch air conditioning services for 50 years; if you're experiencing any concerns or issues, call us today.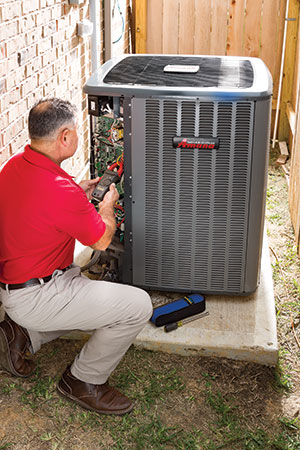 Serving Areas
We are proud to offer service to all of Lubbock, TX and surrounding areas, including:
Abernathy
Amherst
Anton
Brownfield
Crosbyton
Dickens
Floydada
Hale Center
Idalou
Lamesa
Levelland
Littlefield
Lorenzo
Lubbock
Meadow
Morton
Muleshoe
New Deal
New Home
O'Donnell
Olton
Petersburg
Plainview
Post
Ralls
Ransom Canyon
Ropesville
Shallowater
Slaton
Smyer
Southland
Sundown
Tahoka
Tokio
Welch
Whiteface
Wilson
Wolfforth
Woodrow
(806) 589-1014 – Call us for a FREE Consultation today!
24-Hour Plumbing, Air Conditioning & Heating Repair
With more than 50 years' experience providing heating, ventilation and air conditioning services for residential and commercial customers, we at Bruce Thornton Air Conditioning are proud to be the South Plains TX area's comfort specialists. We specialize in system replacement, preventive maintenance and repair, all with the goal of keeping your heating, cooling, refrigeration and plumbing systems functioning at maximum efficiency.
We are your one-stop provider.
We are always at your service.
We stand behind our work.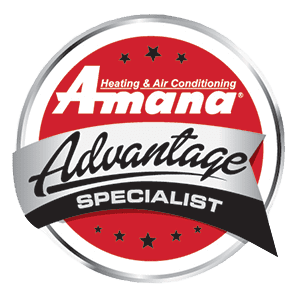 What Customers Love About Us

Open 24/7
24-hour Emergency Service Available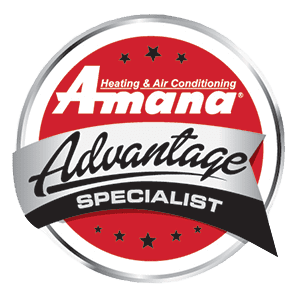 Contact Us
Bruce Thornton Air Conditioning
128 Slaton Road
Lubbock, Texas 79404
Phone
Phone: (806) 589-1014
State HVAC License: TACLA00112807C
State Plumbing License: M40449
Amana is a registered trademark of Maytag Corporation or its related companies and is used under license to Goodman Company, L.P., Houston, TX. All rights reserved.
Emergency Plumbing, A/C, & Refrigeration Repair Services in Lubbock, TX - Call Us Now!