Residential Plumbing
24-Hour Emergency Plumbing Repair Service in Lubbock, TX Since 1972 - Give Us A Call Now!
If you have a plumbing problem in your home, call us for fast, professional service. There's a long list of things that can go wrong in any home – clogged toilets, cracked or leaking sinks or pipes, water heaters leaving you with cold water, septic problems, and low water pressure. We've seen just about everything and know how to fix it all!
Do you have a plumbing emergency?
There's nothing worse than coming home to find a water leak – or worse, flood! And there is never a good time for a clogged sink or toilet. Plumbing emergencies happen just as often on nights and weekends, so we're available 24/7 for your plumbing emergency. Call BTAC and we'll get someone out as soon as possible. We're here to help around the clock.
Our wide range of plumbing products, services and solutions include:
Clogged toilets and sinks
Drain cleaning
Low water pressure problems
Leak and drip repair
Kitchen and bath faucets and fixtures
Hot water heaters
Tankless water heaters
High-efficiency toilets
Clogged water lines
Water softeners
Whole house water filtration systems
Copper repiping
New drain installations
Major appliance hookups and installation
Serving Areas
We are proud to offer service to all of Lubbock, TX and surrounding areas, including:
Abernathy
Amherst
Anton
Brownfield
Crosbyton
Dickens
Floydada
Hale Center
Idalou
Lamesa
Levelland
Littlefield
Lorenzo
Lubbock
Meadow
Morton
Muleshoe
New Deal
New Home
O'Donnell
Olton
Petersburg
Plainview
Post
Ralls
Ransom Canyon
Ropesville
Shallowater
Slaton
Smyer
Southland
Sundown
Tahoka
Tokio
Welch
Whiteface
Wilson
Wolfforth
Woodrow
Drains
From slow-draining sinks to whole-house sewer line problems, if it should be flowing but it's not, give us a call. Our plumbers have the tools and experience to un-stick what's stuck and get your drains back in working order.
Leaks
From a dripping faucet to a broken water line under the slab, if it shouldn't be flowing but it is, give us a call. Even small leaks can add up to big dollars in wasted water, so don't let any more of your hard-earned money or our precious natural resources go down the drain.
Sewer Lines
If you continuously find yourself dealing with slow drains, total stoppages, or even the backing up of sewage into your tub or other fixtures, then odds are you have a problem with your main sewer line. Whether it's due to old deteriorated piping, tree roots in the line, or some other problem, we can replace the line from your house to the city sewer or to your septic tank in a quick and professional way. Not sure if you have a problem or not? Let our sewer cameras get you an answer.
Water Heaters
Our West Texas water is hard on water heaters, so unfortunately, the average equipment life around here is only 8-10 years. But finding yourself without hot water doesn't necessarily mean your heater will have to be replaced. Our plumbers can evaluate the problem and make recommendations on whether it would be better to repair or replace your water heater, which option would save you more money now, and which option would save you more in the long run.
Gas Lines
Gas leaks are a serious health and safety hazard, so serious that our friendly neighborhood gas company will come shut off the flow of natural gas to your home in the event of a leak, leaving your gas furnace and water heater without the fuel they need to operate. If you find yourself in this situation, or if your gas bill seems higher than it should be, give us a call. Our plumbers can evaluate your gas line for leaks and repair or replace it to get you back up and running in no time.
(806) 589-1014 - Call us today!
24-Hour Plumbing, Air Conditioning & Heating Repair
With more than 50 years' experience providing heating, ventilation and air conditioning services for residential and commercial customers, we at Bruce Thornton Air Conditioning are proud to be the South Plains TX area's comfort specialists. We specialize in system replacement, preventive maintenance and repair, all with the goal of keeping your heating, cooling, refrigeration and plumbing systems functioning at maximum efficiency.
We are your one-stop provider.
We are always at your service.
We stand behind our work.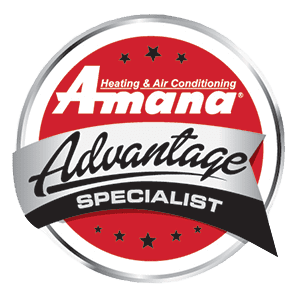 What Customers Love About Us

Open 24/7
24-hour Emergency Service Available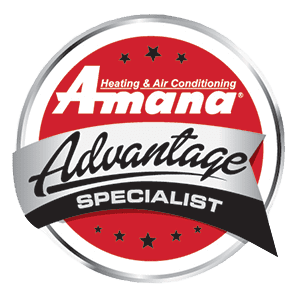 Contact Us
Bruce Thornton Air Conditioning
128 Slaton Road
Lubbock, Texas 79404
Phone
Phone: (806) 589-1014
State HVAC License: TACLA00112807C
State Plumbing License: M40449
Amana is a registered trademark of Maytag Corporation or its related companies and is used under license to Goodman Company, L.P., Houston, TX. All rights reserved.
Emergency Plumbing, A/C, & Refrigeration Repair Services in Lubbock, TX - Call Us Now!