Maintenance plans
Commercial HVAC & Equipment Maintenance Plans in Lubbock, TX
Did you know that poor or improper HVAC maintenance is to blame for many of our South Texas repair calls?  Some of these expensive repairs could have been avoided had the equipment received regular preventive care. At Bruce Thornton Air Conditioning (BTAC), we cannot overstate the value of scheduled service for your commercial HVAC, plumbing, refrigeration and mechanical equipment.  Waiting until your boiler, air conditioner or commercial kitchen equipment breaks down before scheduling service is asking for trouble. Breakdowns disrupt your business and cost you money, but there is a solution. A commercial equipment service agreement is the best way to avoid expensive breakdowns and keep your business running smoothly.
Learn More About Our Cool Club
Benefits of Commercial HVAC and Mechanical Agreements
Having your Lubbock, TX, commercial HVAC, kitchen equipment, refrigeration and plumbing systems serviced regularly will save you time, money, and frustration. Mechanical agreements come with a host of pocketbook-friendly benefits; the biggest perk is that with a service plan, your technician will often catch and fix small problems before they become serious. It's much cheaper and easier to perform a small boiler repair or to fix a minor air conditioning glitch than it is to replace an entire unit. Here are some other advantages of scheduled maintenance:
Your HVAC, plumbing, kitchen equipment and mechanical systems will perform at peak capacity while you enjoy consistent and reliable performance.
Mechanical and HVAC equipment that receives regular maintenance is much less likely to break down and require costly repairs than equipment that's been improperly maintained or not maintained at all.
You'll reduce the possibility of having to replace your HVAC or mechanical systems because they cannot be fixed.
Well-maintained HVAC systems and mechanical equipment require less energy to perform, and because they use less energy, they cost less to operate.
When HVAC and mechanical equipment is cleaned and inspected regularly, it generates less

 

indoor air pollution.
Your commercial HVAC, mechanical, plumbing and kitchen equipment will have a longer lifespan.
Additional Commercial Service Plan Benefits
There are even more benefits that come with our maintenance commercial service plans.  At BTAC, we can customize a commercial equipment service agreement that will fit your budget and keep your HVAC, plumbing and mechanical systems in tip-top condition. When you sign on for scheduled service with BTAC, you'll enjoy other benefits like priority service and no fees for emergency service. Best of all, you'll have the peace of mind that comes with knowing that your commercial equipment is getting the professional attention it deserves.
(806) 589-1014 - Call us today!
24-Hour Plumbing, Air Conditioning & Heating Repair
With more than 50 years' experience providing heating, ventilation and air conditioning services for residential and commercial customers, we at Bruce Thornton Air Conditioning are proud to be the South Plains TX area's comfort specialists. We specialize in system replacement, preventive maintenance and repair, all with the goal of keeping your heating, cooling, refrigeration and plumbing systems functioning at maximum efficiency.
We are your one-stop provider.
We are always at your service.
We stand behind our work.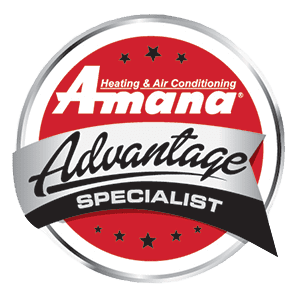 What Customers Love About Us

Open 24/7
24-hour Emergency Service Available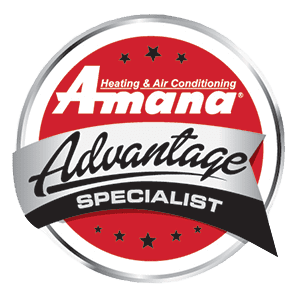 Contact Us
Bruce Thornton Air Conditioning
128 Slaton Road
Lubbock, Texas 79404
Phone
Phone: (806) 589-1014
State HVAC License: TACLA00112807C
State Plumbing License: M40449
Amana is a registered trademark of Maytag Corporation or its related companies and is used under license to Goodman Company, L.P., Houston, TX. All rights reserved.
Emergency Plumbing, A/C, & Refrigeration Repair Services in Lubbock, TX - Call Us Now!