Contact BTAC Today!
(806) 589-1014
Bruce Thornton Air Conditioning (BTAC) has been providing commercial HVAC, plumbing and refrigeration repair in the West Texas community since 1972. When our clients call for emergency heating, refrigeration, plumbing and AC service, they need immediate attention. When you run a business, you can't afford downtime. Unlike other mechanical contracting companies, we don't overbook our service calls and schedule you with our technicians quickly. With over 100 employees, we have enough plumbers and technicians to go around, so we're always available when you need us.
Experienced Mechanical Systems Repair
As a full-service Lubbock, TX, plumbing and HVAC company, there isn't much we can't fix. Whether you need commercial AC repair, a new plumbing line, water heater replacement, or repairs to your commercial kitchen equipment, we're here 24/7, and we can be there in short order. We fix:
Commercial HVAC systems
Kitchen equipment
Plumbing problems
Commercial refrigeration systems
and more
Don't let mechanical system glitches or plumbing problems disrupt your business and cost you money. A maintenance agreement can keep your equipment in tiptop condition. Ask about our customized service plans tailored specifically to the needs of your company.
Serving Areas
We are proud to offer service to all of Lubbock, TX and surrounding areas, including:
Abernathy
Amherst
Anton
Brownfield
Crosbyton
Dickens
Floydada
Hale Center
Idalou
Lamesa
Levelland
Littlefield
Lorenzo
Lubbock
Meadow
Morton
Muleshoe
New Deal
New Home
O'Donnell
Olton
Petersburg
Plainview
Post
Ralls
Ransom Canyon
Ropesville
Shallowater
Slaton
Smyer
Southland
Sundown
Tahoka
Tokio
Welch
Whiteface
Wilson
Wolfforth
Woodrow
(806) 589-1014 - Call us for a FREE consultation!
24-Hour Plumbing, Air Conditioning & Heating Repair
With more than 50 years' experience providing heating, ventilation and air conditioning services for residential and commercial customers, we at Bruce Thornton Air Conditioning are proud to be the South Plains TX area's comfort specialists. We specialize in system replacement, preventive maintenance and repair, all with the goal of keeping your heating, cooling, refrigeration and plumbing systems functioning at maximum efficiency.
We are your one-stop provider.
We are always at your service.
We stand behind our work.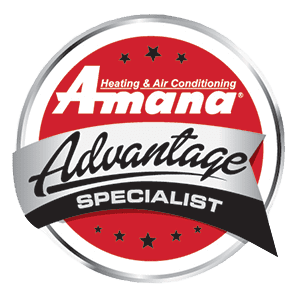 What Customers Love About Us
Contact Us
128 Slaton Road
Lubbock, Texas 79404 
Phone
Phone: (806) 589-1014
State HVAC License: TACLA00112807C
State Plumbing License: M40449
Amana is a registered trademark of Maytag Corporation or its related companies and is used under license to Goodman Company, L.P., Houston, TX. All rights reserved.
Emergency Plumbing, A/C, & Refrigeration Repair Services in Lubbock, TX - Call Us Now!