Residential A/C & Heating Repair
Call Now! (806) 589-1014
Today, Americans spend the majority of their time indoors and the majority of that indoor time at home. That means maintaining a comfortable temperature in the home has a huge impact on your quality of life. At Bruce Thornton Air Conditioning, we understand that great home heating and cooling is very important to our customers, and between our installation, maintenance and repair services, we strive to offer only the best from our home to yours.
Our Residential Services
Beating the Texas heat at home means getting a great air conditioner, and ours are first-rate. If you need a new system, we'll assess your home's cooling needs and recommend an air conditioner or heat pump that will meet those needs. We offer low-cost, mid-range and high-end systems that will fit your budget, and we consider the manufacturer's specifications our minimum standards.
Great home heating, too, is essential not only for comfort but also for safety. We'll perform a check called a heat loss analysis to determine exactly how much heating power your home requires, and we'll find a furnace, boiler or heat pump that's properly sized to meet those requirements. A properly sized system is an efficient and effective system, after all.
We've been providing great plumbing services for many years, and we're always here to make sure you have access to all of the water you need, all of the time. If there's an emerging plumbing problem in your home, give us a call and we'll send a technician to take a look and resolve the issue.
Breathing easily is about more than just temperature. To make the air in your home as clean and breathable as possible, we sell and install a full range of indoor air quality products. From air purifiers to energy recovery ventilators, we have what you need to ease allergy symptoms and improve your health.
At BTAC, we view preventive maintenance as an investment in your home, saving you money right away on monthly utility costs and even more on expensive future repairs. Of course, even a well-maintained system is vulnerable to occasional issues, but we provide 24/7 emergency repair services to make sure those issues are resolved right away.
Our Commitment to Your Home
Great service comes only from great service professionals, and ours are first-rate. Most of our technicians hold the industry's leading credential, NATE certification, which marks them as perfectly suited to take care of your home. We offer affordable, reliable up-front pricing so you'll never be blindsided by a hidden charge, and we stand behind our work with a full guarantee. Above all, we're committed to serving our customers, and you can rest assured that we'll do whatever it takes to keep your family cool and comfortable for many years to come.
Serving Areas
We are proud to offer service to all of Lubbock, TX and surrounding areas, including:
Abernathy
Amherst
Anton
Brownfield
Crosbyton
Dickens
Floydada
Hale Center
Idalou
Lamesa
Levelland
Littlefield
Lorenzo
Lubbock
Meadow
Morton
Muleshoe
New Deal
New Home
O'Donnell
Olton
Petersburg
Plainview
Post
Ralls
Ransom Canyon
Ropesville
Shallowater
Slaton
Smyer
Southland
Sundown
Tahoka
Tokio
Welch
Whiteface
Wilson
Wolfforth
Woodrow
(806) 589-1014 - Call us today!
24-Hour Plumbing, Air Conditioning & Heating Repair
With more than 50 years' experience providing heating, ventilation and air conditioning services for residential and commercial customers, we at Bruce Thornton Air Conditioning are proud to be the South Plains TX area's comfort specialists. We specialize in system replacement, preventive maintenance and repair, all with the goal of keeping your heating, cooling, refrigeration and plumbing systems functioning at maximum efficiency.
We are your one-stop provider.
We are always at your service.
We stand behind our work.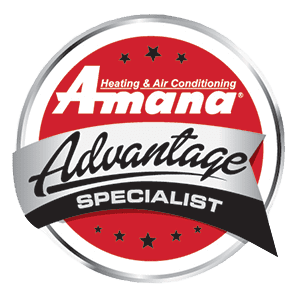 What Customers Love About Us

Open 24/7
24-hour Emergency Service Available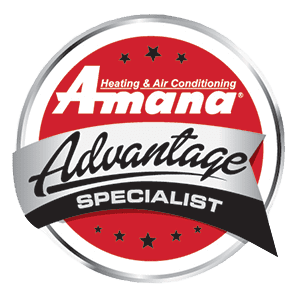 Contact Us
Bruce Thornton Air Conditioning
128 Slaton Road
Lubbock, Texas 79404
Phone
Phone: (806) 589-1014
State HVAC License: TACLA00112807C
State Plumbing License: M40449
Amana is a registered trademark of Maytag Corporation or its related companies and is used under license to Goodman Company, L.P., Houston, TX. All rights reserved.
Emergency Plumbing, A/C, & Refrigeration Repair Services in Lubbock, TX - Call Us Now!