Refrigeration
Refrigeration System Repairs For Your Lubbock, TX Business
Whether you own a grocery store, a restaurant or a nightclub, a functional refrigeration system is essential to the well-being of your business. When something goes wrong, you need help right away. At Bruce Thornton Air Conditioning (BTAC), we specialize in rapid and affordable commercial refrigeration services. We fix, install and maintain cooling equipment for all types of commercial companies including warehouses, breweries, hotels, theaters, schools and medical facilities.
Reliable Refrigeration Services at a Fair Price
The last thing your Lubbock, TX, business needs is refrigeration problems, but with one call to us, help is on the way. Unlike some West Texas refrigeration service companies, we don't overbook. We employ a large staff of more than 100 people, so we have sufficient manpower to keep all of our customers happy. When you call us for help, whether it's during regular business hours or late on a Saturday night, we can quickly dispatch an experienced technician who will arrive promptly and solve the problem.
Call Now! (806) 589-1014
Our specialists can work with your in-house technician or factory rep, or we can perform the necessary repairs ourselves. We fix issues ranging from cooling equipment leaks and excessive frost to inoperable systems and faulty thermostats. We can repair all equipment makes and models, and our technicians have the tools, training and experience to quickly pinpoint the issue and correct the problem. We're here for you around the clock, so emergency equipment repair is never a problem for you or us. We fix:
Commercial coolers
Commercial freezers
Ice machines
Cold tables
Food prep tables
Walk-ins and reach-ins
Commercial chillers
Refrigeration Equipment Replacement and Installation
As a full-service heating, cooling, plumbing and refrigeration company, Bruce Thornton does it all. We not only fix commercial refrigeration equipment, we can also help you replace or add equipment like walk-in coolers and ice machines. Our staff can make energy-efficient equipment recommendations and provide products that will mesh with the needs of your business.
Commercial Refrigeration Equipment Maintenance Plans
Improper cooling equipment maintenance is to blame for many of the problems we see when we perform repair work. Freezers, ice machines and chillers typically run 24/7 to keep your inventory fresh. In order to perform optimally, they need regular maintenance from a refrigeration systems specialist.
We can customize a preventive maintenance plan designed especially for your West Texas business so you can enjoy worry-free equipment performance. A BTAC technician will thoroughly inspect your refrigeration system, verify that the controls are at their factory-recommended settings, and ensure that all cooling components are operating at peak efficiency. With a planned maintenance agreement, you'll reduce the possibility of breakdown, minimize potential repairs, extend the life of your cooling equipment and enjoy consistent, reliable operation.
Serving Areas
We are proud to offer service to all of Lubbock, TX and surrounding areas, including:
Abernathy
Amherst
Anton
Brownfield
Crosbyton
Dickens
Floydada
Hale Center
Idalou
Lamesa
Levelland
Littlefield
Lorenzo
Lubbock
Meadow
Morton
Muleshoe
New Deal
New Home
O'Donnell
Olton
Petersburg
Plainview
Post
Ralls
Ransom Canyon
Ropesville
Shallowater
Slaton
Smyer
Southland
Sundown
Tahoka
Tokio
Welch
Whiteface
Wilson
Wolfforth
Woodrow
(806) 589-1014 - Call us today!
24-Hour Plumbing, Air Conditioning & Heating Repair
With more than 50 years' experience providing heating, ventilation and air conditioning services for residential and commercial customers, we at Bruce Thornton Air Conditioning are proud to be the South Plains TX area's comfort specialists. We specialize in system replacement, preventive maintenance and repair, all with the goal of keeping your heating, cooling, refrigeration and plumbing systems functioning at maximum efficiency.
We are your one-stop provider.
We are always at your service.
We stand behind our work.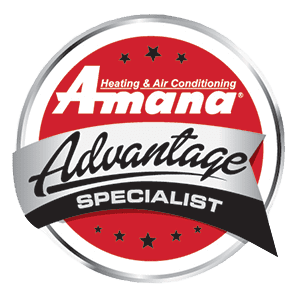 What Customers Love About Us

Open 24/7
24-hour Emergency Service Available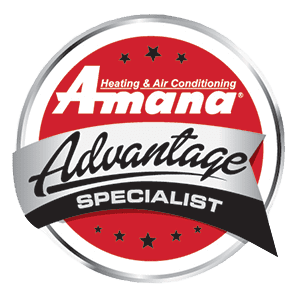 Contact Us
Bruce Thornton Air Conditioning
128 Slaton Road
Lubbock, Texas 79404
Phone
Phone: (806) 589-1014
State HVAC License: TACLA00112807C
State Plumbing License: M40449
Amana is a registered trademark of Maytag Corporation or its related companies and is used under license to Goodman Company, L.P., Houston, TX. All rights reserved.
Emergency Plumbing, A/C, & Refrigeration Repair Services in Lubbock, TX - Call Us Now!