Maintenance Agreements
Residential Air Conditioning & Plumbing Service Maintenance Plans in Lubbock, TX
Your home heating and cooling systems work very hard throughout the year, and like any other machine with moving parts, they're somewhat vulnerable to wear and tear. Without proper maintenance, your air conditioner and heater will start to break down, lowering energy efficiency and increasing the risk of future issues. On the other hand, a well-maintained HVAC system is an efficient system, one that will last for many years. Investing in a preventive maintenance plan from BTAC will help you protect those essential systems.
Our HVAC Maintenance Services
Properly maintaining something as complex as an air conditioner, heat pump or furnace is always an intricate process. Here are just a few of the things we do during a typical maintenance visit:
Check  the thermostat
Inspect and tighten electrical connections
Check system controls
Clean condenser coils
Check and clean the ignition and burner assembly
Clean and adjust blower components
Check and clean or replace air filters
As a rule, we recommend having your HVAC systems maintained twice per year. We'll check your cooling system once at the beginning of the summer, then return to check on your furnace at the start of the heating season.
Advantages of Preventive Maintenance
Of course, the biggest advantage of preventive maintenance is prevention. Air conditioners are generally designed to last up to 10 years, and furnaces can make it even longer, but in order to reach the upper end of their effective lifespans, they need to be maintained. By having our maintenance professionals check on your HVAC systems every year, you'll reduce the risk of issues that could shorten those lifespans, preventing expensive repairs and early replacements down the road.
Maintenance isn't just about long-term savings, though. During each visit, we'll make the small calibration adjustments needed for your HVAC systems to run at peak efficiency, reducing energy and fuel usage. You'll see the difference on your next utility bill. In other words, our heating and air conditioning maintenance plans save you money two ways by cutting your bills in the short term and preventing issues in the long term.
Your Local Maintenance Experts
Taking care of complex HVAC systems isn't an easy task, but we have the right people to make it work. Most of our technicians hold NATE certification, the most highly regarded credential in our industry, which means they're fully qualified to repair and maintain all makes and models of HVAC equipment. We supplement that factory training with constant professional development, and we send them out in vans equipped with enough parts and equipment to finish almost any service call. We're proud to have provided top-quality maintenance to our friends and neighbors in the South Plains of Texas for over 45 years.
With 5 Maintenance Plans to Choose From,
We've Got You Covered!
Serving Areas
We are proud to offer service to all of Lubbock, TX and surrounding areas, including:
Abernathy
Amherst
Anton
Brownfield
Crosbyton
Dickens
Floydada
Hale Center
Idalou
Lamesa
Levelland
Littlefield
Lorenzo
Lubbock
Meadow
Morton
Muleshoe
New Deal
New Home
O'Donnell
Olton
Petersburg
Plainview
Post
Ralls
Ransom Canyon
Ropesville
Shallowater
Slaton
Smyer
Southland
Sundown
Tahoka
Tokio
Welch
Whiteface
Wilson
Wolfforth
Woodrow
(806) 589-1014 - Call us for a FREE consultation!
24-Hour Plumbing, Air Conditioning & Heating Repair
With more than 45 years' experience providing heating, ventilation and air conditioning services for residential and commercial customers, we at Bruce Thornton Air Conditioning are proud to be the South Plains TX area's comfort specialists. We specialize in system replacement, preventive maintenance and repair, all with the goal of keeping your heating, cooling, refrigeration and plumbing systems functioning at maximum efficiency.
We are your one-stop provider.
We are always at your service.
We stand behind our work.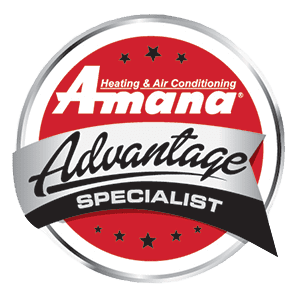 What Customers Love About Us
Contact Us
128 Slaton Road
Lubbock, Texas 79404 
Phone
Phone: (806) 589-1014
State HVAC License: TACLA00112807C
State Plumbing License: M40449
Amana is a registered trademark of Maytag Corporation or its related companies and is used under license to Goodman Company, L.P., Houston, TX. All rights reserved.
Emergency Plumbing, A/C, & Refrigeration Repair Services in Lubbock, TX - Call Us Now!