Commercial Heating
Reliable Commercial Heating Repair & Replacement in Lubbock, TX
When your commercial heating system isn't working properly, you need a reliable and affordable heating contractor to set things right. At Bruce Thornton Air Conditioning (BTAC), we've been giving our commercial clients prompt and reliable heating service for over 50 years. Whether you need scheduled heat pump maintenance or an unexpected furnace replacement our factory-trained technicians are always on the job.
West Texas Heating Repair
When you call with a problem, we'll arrange prompt and dependable heating repair at your place of business quickly. Armed with high-tech diagnostic equipment and years of hands-on experience, one of our technicians will identify the problem and provide the solution. We're here for you 24/7, and we fix all commercial heating system makes and models. Call us at the first sign of trouble; small heating problems almost always get worse. Here are some common symptoms of an ailing heater:
Higher-than-normal utility bills
Noisy operation
Insufficient heat
Indoor temperature doesn't match thermostat setting
Weak airflow from vents
Uneven heating and/or drafts
Heating Replacement & Installation
Are you considering a new heating system for your commercial space? If your existing system isn't as efficient as it used to be,  is over 10 years old,  or needs frequent repairs, heating replacement may be more economical than heating repair. Because we are a full-service heating contractor and an Amana Advantage Specialist dealer, we can offer our customers a variety of modern commercial heating systems. These state-of-the-art furnaces and heat pumps are specially designed for high-efficiency operation, and the money you'll save on utility bills and repair bills over time can cover the cost of installation. To learn more about your options, contact one of our Comfort Consultants to schedule an onsite system evaluation.
Heating System Design for New Commercial Construction
If you need a cost-effective heating system for new commercial construction, call on the experts at BTAC. We design, size and install energy-efficient heating systems that deliver reliable warmth all winter long.
Commercial Heating Service Agreements
Heating systems work hard 24/7 during the winter months to maintain consistent indoor heat. When you invest in a maintenance plan, you're investing in a long and productive life for your heater. There's no better way to keep your commercial heating system in good condition than with planned service. An experienced technician will inspect and clean the entire unit, correcting any problems that might result in costly repairs. Heating systems should be serviced every fall, before temperatures start to drop. You don't want to discover you have no heat on the first cold day. With a maintenance plan, you won't have to worry about that, and you'll have the peace of mind of knowing that your commercial heating system is in good working order.
Serving Areas
We are proud to offer service to all of Lubbock, TX and surrounding areas, including:
Abernathy
Amherst
Anton
Brownfield
Crosbyton
Dickens
Floydada
Hale Center
Idalou
Lamesa
Levelland
Littlefield
Lorenzo
Lubbock
Meadow
Morton
Muleshoe
New Deal
New Home
O'Donnell
Olton
Petersburg
Plainview
Post
Ralls
Ransom Canyon
Ropesville
Shallowater
Slaton
Smyer
Southland
Sundown
Tahoka
Tokio
Welch
Whiteface
Wilson
Wolfforth
Woodrow
(806) 589-1014 – Call us for a FREE Consultation today!
24-Hour Plumbing, Air Conditioning & Heating Repair
With more than 50 years' experience providing heating, ventilation and air conditioning services for residential and commercial customers, we at Bruce Thornton Air Conditioning are proud to be the South Plains TX area's comfort specialists. We specialize in system replacement, preventive maintenance and repair, all with the goal of keeping your heating, cooling, refrigeration and plumbing systems functioning at maximum efficiency.
We are your one-stop provider.
We are always at your service.
We stand behind our work.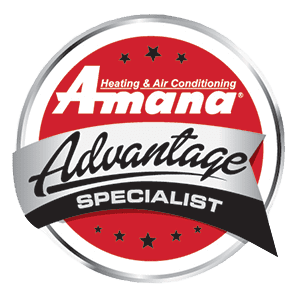 What Customers Love About Us

Open 24/7
24-hour Emergency Service Available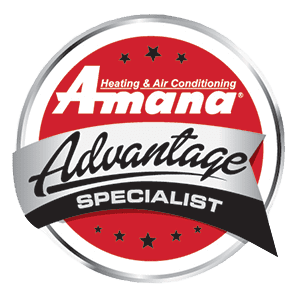 Contact Us
Bruce Thornton Air Conditioning
128 Slaton Road
Lubbock, Texas 79404
Phone
Phone: (806) 589-1014
State HVAC License: TACLA00112807C
State Plumbing License: M40449
Amana is a registered trademark of Maytag Corporation or its related companies and is used under license to Goodman Company, L.P., Houston, TX. All rights reserved.
Emergency Plumbing, A/C, & Refrigeration Repair Services in Lubbock, TX - Call Us Now!