About BTAC Inc.
Bruce Thornton Air Conditioning Company History
Great HVAC services come from a company you can trust, and the most trustworthy companies in the industry are those that have been around for a long time. Over the last 50 years, we've grown tremendously as a business, and we've acquired valuable experience that we bring to every service visit.
Where We Came From
Bruce Thornton founded BTAC in 1972. Back in those days, we were a small operation run by one man out of his home garage. Even then, though, Bruce made a mark in the community with his expertise and commitment to excellent service, and over the years, the business grew to include more and more expert staff.
One of the biggest moments in company history was 1999, when we acquired Ideal Air Conditioning and Kerr Plumbing. Thanks to that merger, we pushed our business to an even higher level of cutting-edge technology and customer service. A decade later, we acquired Mechanical Masters and added commercial refrigeration and kitchen repair to our repertoire of great services.
Even as we've grown from a one-man show to a company with more than 100 staff, including our terrific technicians, estimators and administrators, we've held fast to those values of excellent service and community involvement that Bruce had in mind four decades ago. It's outstanding residential and commercial heating, ventilation, refrigeration, air conditioning and plumbing service that made our company great in the first place, and we've been committed to that excellence ever since.
We are your one-stop provider.
Our technicians and plumbers specialize in residential and commercial HVAC and plumbing installation, maintenance and repair along with water heaters, custom metal fabrication, refrigeration, mechanical contracting, commercial equipment and indoor air quality systems.
We are always at your service.
Heating, cooling and plumbing issues don't respect anyone's schedule, and we realize that repairs are an additional headache to somehow fit in. That's why we're available 24/7 to take care of emergency repairs. We'll respond to your call quickly, assess the issue and get your essential system up and running right away.
We do up-front pricing.
There are no hidden fees or unexpected costs for an installation, service or repair job from BTAC. We'll tell you up front exactly how much the project will cost, and we'll stand by that price. We also offer financing and frequent specials.
We stand behind our work.
Because we use cutting-edge technology and hire only highly qualified technicians and plumbers, we know you'll get the best service available when you call BTAC. That's why we offer a 100 percent satisfaction guarantee.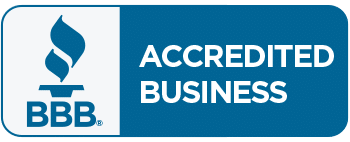 About BTAC Today
More than four decades after our founding, we at Bruce Thornton Air Conditioning are proud to be one of the Lubbock area's leading HVAC companies. Thanks to our fleet of over 65 vehicles, we can respond to service calls quickly and send our technicians out in vans loaded with parts and equipment. Because they have so many tools at their fingertips, our service professionals can finish most service calls in a single visit.
Bruce Thornton, company owner and founder, built a company based on integrity, quality, and treating people right. Since Bruce's passing in July 2014, BTAC's exceedingly capable leadership team has ensured the company's continued commitment to excellence that Bruce instilled, while Bruce's family maintains ownership and control of the company. You can be assured that the quality service you've enjoyed in the past will continue. We will always honor Bruce's memory by treating you the same way we would want our family treated.
In addition to our standard HVAC services, we're one of West Texas' leading industrial metal fabrication facilities. We've been in the business for long enough to know that one size does not fit all, and by doing custom work, we're able to see to the needs of every individual home and business at an affordable price.
Speaking of prices, our business has grown to the point where we can offer our own financing along with frequent special deals. We know that investing in a new HVAC system can be a substantial up-front cost, and we do everything in our power to help our customers accommodate that cost and reap the benefits of great comfort in the long term.
After 50 years in the industry, we at Bruce Thornton don't plan on slowing down anytime soon. As we look to the future, we remain involved in our community and committed to providing our friends and neighbors with even better service for many years to come.
Service Areas
We are proud to offer service to all of Lubbock, TX and surrounding areas, including:
Abernathy
Amherst
Anton
Brownfield
Crosbyton
Dickens
Floydada
Hale Center
Idalou
Lamesa
Levelland
Littlefield
Lorenzo
Meadow
Morton
Muleshoe
New Deal
New Home
O'Donnell
Olton
Petersburg
Plainview
Post
Ralls
Ransom Canyon
Ropesville
Shallowater
Slaton
Smyer
Southland
Sundown
Tahoka
Tokio
Welch
Whiteface
Wilson
Wolfforth
Woodrow
(806) 589-1014 - Call us today!
24-Hour Plumbing, Air Conditioning & Heating Repair
With more than 50 years' experience providing heating, ventilation and air conditioning services for residential and commercial customers, we at Bruce Thornton Air Conditioning are proud to be the South Plains TX area's comfort specialists. We specialize in system replacement, preventive maintenance and repair, all with the goal of keeping your heating, cooling, refrigeration and plumbing systems functioning at maximum efficiency.
We are your one-stop provider.
We are always at your service.
We stand behind our work.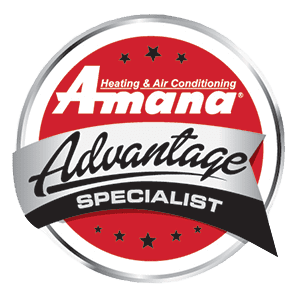 What Customers Love About Us

Open 24/7
24-hour Emergency Service Available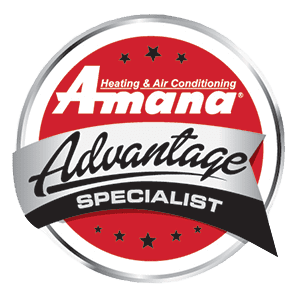 Contact Us
Bruce Thornton Air Conditioning
128 Slaton Road
Lubbock, Texas 79404
Phone
Phone: (806) 589-1014
State HVAC License: TACLA00112807C
State Plumbing License: M40449
Amana is a registered trademark of Maytag Corporation or its related companies and is used under license to Goodman Company, L.P., Houston, TX. All rights reserved.
Emergency Plumbing, A/C, & Refrigeration Repair Services in Lubbock, TX - Call Us Now!