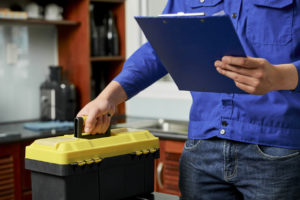 Choosing the right HVAC system for your Abernathy, Texas, home plays a crucial role in eliminating hot and cold spots and keeping energy bills to a minimum. In addition to choosing the best heating and cooling unit, selecting a quality HVAC contractor to perform the installation, repairs, and maintenance is equally as important. Asking questions relating to experience and references can help you choose a contractor that maximizes your HVAC energy efficiency and money savings. Here's a look at seven questions to ask an HVAC contractor to ensure you pick the right one.
Where Can I View Your Reviews and References?
Today's industry-leading HVAC companies have an online presence. In addition to having reviews on their websites, you can usually search for reviews by doing a Google search. Simply type in the company's name in the Google search box and press enter. The company's business profile will appear along with a section that reads Reviews. You can click on the reviews to read through previous and current customers' experiences with the HVAC contractor. Look for reviews that highlight how the contractor helped the customer save money.
What Services Do You Provide?
Most HVAC contractors provide an assortment of basic services such as heating and air installation, repair, and maintenance. Some offer additional services such as geothermal, refrigeration, duct cleaning, commercial HVAC, and indoor air quality inspections. Choosing a contractor that specializes in a diverse range of HVAC services is particularly ideal because the company can help you achieve maximum indoor comfort and energy savings.
What Certifications Do Your Technicians Have?
Do you want someone working on your HVAC system that has no formal training in heating and air conditioning? Of course you don't, and that's exactly why you should ask about the company's training standards. They don't necessarily have to possess a degree from a university, but having formal training or certification in heating, ventilation, and air conditioning will ensure the technicians perform high-quality services that save you money by increasing HVAC efficiency.
How Long Have You Been in Business?
Training and certification are important, but experience is crucial when working on HVAC systems. You want a contractor that has worked on numerous cases like yours. This allows you to feel confident knowing the company can help you extend the life of your HVAC system, save you money, and optimize your unit's energy efficiency. Although all HVAC businesses aren't going to have 60-plus years of experience, you should choose one where the technicians have significant experience.
Do You Offer Different Maintenance Programs?
Finding a contractor that offers different maintenance agreements allows you to choose a plan that best fits your needs. Since no two homes are the same, it only makes sense that you'll need a maintenance agreement that tailors to your unique needs and preferences. Make sure to ask about these agreements and whether they are customizable. The goal is to sign up for a maintenance plan that focuses on inspecting your home's HVAC system at least twice a year for worn and damaged parts, followed by making the necessary repairs.
Will My Home's Current Setup Work for a New HVAC System?
Knowing whether your home's current duct system is sufficient for a new HVAC system is paramount to saving money, achieving good indoor comfort, and extending the life of the new unit. A qualified contractor can inspect the existing duct system for damage and leaks and tell you whether its condition will work with the new system.
What Types of Systems Do You Offer?
A good HVAC contractor will stay up to date on the latest HVAC technology and offer advanced systems that significantly increase heating and cooling efficiency. When you upgrade to a newer and more efficient system, you'll enjoy savings on your energy bills and an extended life span for your HVAC unit.
Contact Bruce Thornton Air Conditioning at 806-589-1014 today to speak with a qualified HVAC contractor. We can help you save money by improving your home's heating and cooling efficiency.
Image provided by iStock