New Air Conditioner Financing
Contact Us for Financing details. (806) 589-1014
The HVAC industry is constantly working to create more efficient, more powerful air conditioners and heat pumps, and there's no better time than the present to invest in a new system and reap the long-term benefits of lower utility bills. Of course, we understand that it's sometimes difficult for our friends and neighbors to raise the funds to invest in such a system. Fortunately, after 45 years in the business, we at BTAC are financially strong enough to offer AC finance options to our valued customers. It's just another way to serve our community and help our friends and neighbors stay comfortable.
State, Local and Private Rebates
Thanks to our increasingly environmentally conscious society, more and more communities are working to help homeowners upgrade to more efficient HVAC systems. Depending on the system you purchase, you may qualify for a local, state or federal tax credit or even a rebate from your electric company. We're fully familiar with the rebates available in our area and will work with you to help find the money for your new air conditioner.
Financing from Bruce Thornton Air Conditioning
If you can't come up with the funds for a new air conditioner up front, don't fret. We're glad to have your business, and we're glad to have the opportunity to serve your family. For customers who qualify for financing, we offer affordable rates and flexible terms. Give us a call, and we'll see what we can do, or click the link below to apply now.
(806) 589-1014 - Call us for a FREE consultation!
24-Hour Plumbing, Air Conditioning & Heating Repair
With more than 45 years' experience providing heating, ventilation and air conditioning services for residential and commercial customers, we at Bruce Thornton Air Conditioning are proud to be the South Plains TX area's comfort specialists. We specialize in system replacement, preventive maintenance and repair, all with the goal of keeping your heating, cooling, refrigeration and plumbing systems functioning at maximum efficiency.
We are your one-stop provider.
We are always at your service.
We stand behind our work.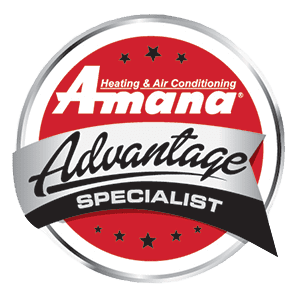 What Customers Love About Us
Contact Us
128 Slaton Road
Lubbock, Texas 79404 
Phone
Phone: (806) 589-1014
State HVAC License: TACLA00112807C
State Plumbing License: M40449
Amana is a registered trademark of Maytag Corporation or its related companies and is used under license to Goodman Company, L.P., Houston, TX. All rights reserved.
Emergency Plumbing, A/C, & Refrigeration Repair Services in Lubbock, TX - Call Us Now!